The 2022 Subaru Love Promise Community Commitment Award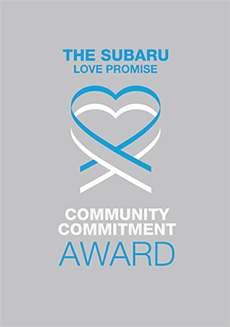 We've been nationally recognized for our dedication to our community and the Subaru Love Promise.
We're honored to receive the 2022 Subaru Love Promise Community Commitment Award. This award nationally recognizes Subaru retailers who are making the world a better place while demonstrating an outstanding commitment to supporting passions and causes in local communities. These efforts are focused in important areas such as the environment, community, health, education, and pets.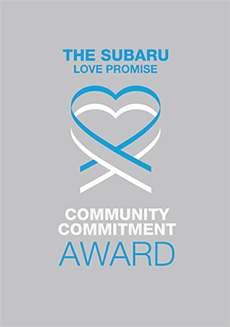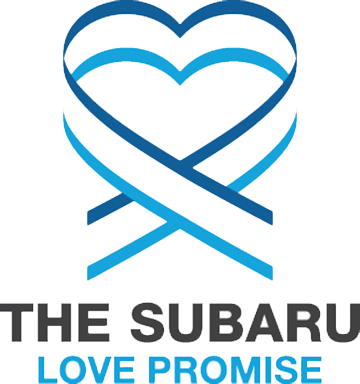 What is the Subaru Love Promise?
Subaru and our retailers believe in making the world a better place and the Subaru Love Promise is our vision of respecting all people. This is our commitment to show love and respect to our customers and to work to make a positive impact in the world.
How is Hicks Family Subaru dedicated locally to the Love Promise?
Our Love Promise can be seen in various partnerships with local charities and non-profits. We're grateful for the opportunity, not only to be a part of our community, but to serve it as well.
Love Promise Stories from Hicks Family Subaru
Subaru and Hicks Family Subaru believe in making a positive impact on the communities in which we live and work. We uphold that belief through our Love Promise Community Commitment. Every month, we select inspiring stories from customers and partners from around our area who strive to support our collective commitment and feature them here
Another great PAAC event - Mark H
This past October Hicks Family Subaru hosted P.A.A.C. for 4th time and had another great day of adoptions. During the event a animal costume contest was held, a food truck provided free food to all, and most importantly 5 dogs were adopted.
---
As winter approaches, HFS steps up - Patty C
Just as the winter months approach, Hicks Family Subaru and Subaru of America donated blankets to Corpus Christi Metro Ministries. Metro Ministries transforms the lives of thousands of individuals and families in the Coastal Bend by feeding the hungry, sheltering the homeless, and building futures.
---
Triumph Over Kid Cancer - Darla Z
Once again Hicks Family Subaru chooses Triumph Over Kid Cancer as a local charity for the Share the Love event. The funds donated by Subaru of America and Hicks Family Subaru allow us to improve the lives of children with cancer by raising their spirits, raising the public's awareness, and funding research to improve the treatment and survivability of pediatric cancers. They also hosted a toy drive to benefit our kids. Great Job and Thank You.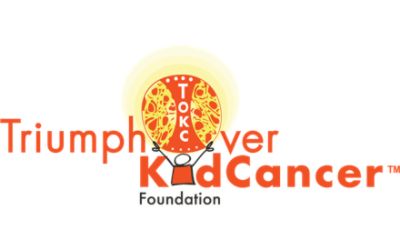 ---
Zena the Warrior Saved - Cheryl M
Zena was overlooked and had sat at the shelter for months. She was spayed and taken to the Subaru event in hopes of an adoption. She was adopted by a sweet family that said she loves the kids and goes to all the ball games and events with them. She fit in perfectly and was meant for the family that came to Hicks Family Subaru on 10/23/21 to the PAAC - People Assisting Animal Control event. It is events like this that are able to give dogs and cats a chance for viewing outside of the shelter so families can see their personality better.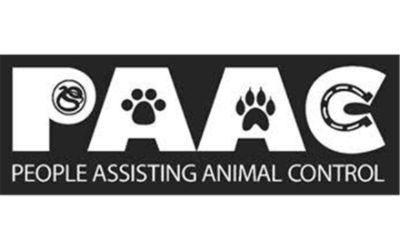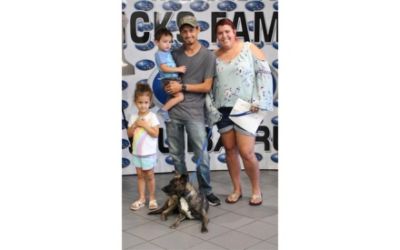 ---
Loki's New Home - Cheryl M
Loki may just seem like an everyday black dog to you, but to the family that adopted Loki, Loki is a special dog. Black dogs often get overlooked in shelters throughout the country. Loki had been at Aransas Animal Control for quite a while when we contacted them to work with us at the Hicks Family Subaru event. We were able to fully vet Loki and other pets and get Loki a forever home. Had it not been for the Hicks Family Subaru event on October 24th, Loki could have ended up euthanized. The Hicks family and all their staff were so helpful to our PAAC organization and to all the pet lovers that attended the event. Loki was so lucky the little girls screamed with excitement when they arrived at the event. Happy Tails Loki! Enjoy your new life with your family in a home!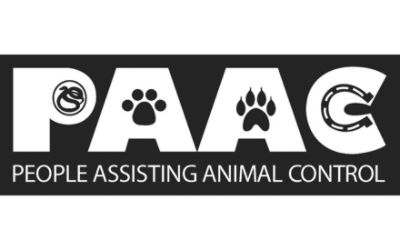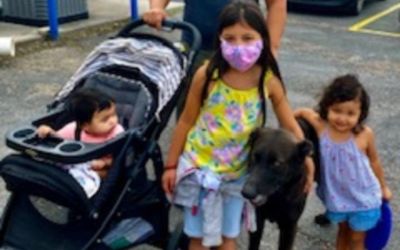 ---
Shop Local Support Campaign! - Charlie H
Unprecedented times call for extraordinary action! These challenging times have placed an enormous amount of pressure on our community's small to medium-sized locally owned businesses. Many have been forced to make difficult decisions as they were mandated to close as "non-essential" businesses under our county's stay-at-home order. These local businesses were born out of the determination and hard work of their founders who often started with good ideas and found creative ways to bring their dreams to reality! One way to help drive some revenue into their hands when their doors are closed is through the support of gift card and gift certificate purchases. Putting much needed cash in the business owner's hands today can make a huge difference as they manage their finances through the unknown duration of the current crisis. Hicks Family Subaru, as part of the Hicks Automotive Group, launched the "Shop Local Support Campaign" for April with a $10,000 commitment to match any gift card or gift certificate purchased in support of a small to medium-sized locally-owned business located within 100 miles of Corpus Christi. Any supporter of a locally owned business would simply purchase a gift card/gift certificate, email us a copy of the receipt and the gift card/gift certificate and we would match their support by purchasing a gift card/gift certificate of equal value from the same business! The "Shop Local Support Campaign" was launched on social media and through local television news coverage on April 7th and within one week had already driven $20,000 of much needed liquidity ($10,000 from the Hicks Automotive Group and $10,000 from local supporters) into the hands of the local businesses! Over forty-five locally owned businesses received support during the first wave of the campaign. One local supporter captured the true essence of the campaign by posting, "Your event on Facebook game me so much inspiration to give back to our community and small businesses...y'all are amazing!" A local registered nurse on the front lines offered up her thoughts with "this is an amazing incentive your company is doing! Way to support our local people! God bless you all!" On April 14th, the Hicks Automotive Group extended the campaign by committing an additional $10,000 in support of the "Shop Local Support Campaign" to broaden the reach to more locally owned businesses in need of our community's support. At the conclusion of the campaign, the Hicks Automotive Group will present all of the matching gift cards/gift certificates purchased through our donation to our local first responders and the essential workers who are working tirelessly to keep us safe and healthy during this health crisis. Hicks Family Subaru and the Hicks Automotive Group are grateful for your support of our family business since 1973 and look forward to this "Shop Local Support Campaign" helping us pull each other through these challenging times...together! https://www.kristv.com/news/coronavirus/hicks-auto-group-helps-small-businesses-with-gift-card-match-program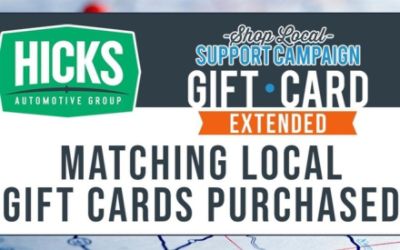 ---
My purchase - michael m
This is my story in a nutshell; For the last two months I have test driven and researched various vehicles with several salesmen. Nathan by far was the most respectful, courteous, attentive, and motivated person (salesman). He was very informative, patient and answered every question with a sense of urgency during those two months! Nathan made sure my Crosstrek would be ready as promised on Friday January 10. I just returned from San Antonio and my friends/family were very impressed with my NEW vehicle and sales experience that I shared. The Crosstrek drives effortlessly but powerful. My time with Nathan as a representative of Subaru Corpus Christi will be shared at every opportunity it becomes a topic of conversation! Keep up the terrific team partnership! Please forward this message to Mr Hicks at Hicks Family Subaru. Honesty, integrity and respect were of the utmost! Thank you for allowing me to share my experience.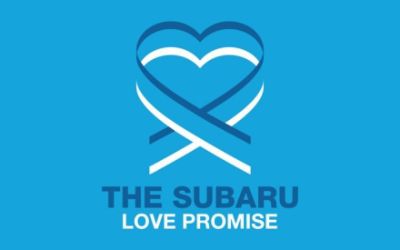 ---
Hicks Family Suabru: Arbor Day 2019 - Annalisa Y
Hicks Family Subaru attended Gloria Hicks Elementary School for an Arbor Day tree planting event. Nueces County Master Gardener's Club and the St. John Paul The Second-High School Gardener's Club also assisted with the planting. Loving the environment means more than loving the great outdoors. It means working to preserve it. Subaru Love The Earth is Subaru and Subaru retailers' active commitment to work to preserve the environment for generations to come. In the spirit of the commitment 700 new live oak trees were planted across Corpus Christi to celebrate Arbor Day.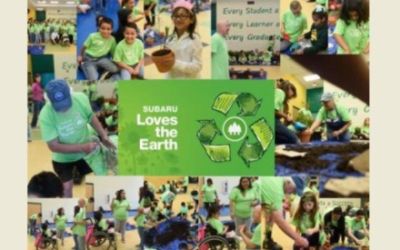 ---
Hicks Family Subaru:Pride Corpus Christi 2019 - Annalisa Y
Hicks Family Subaru, along with the Mosaic Project, celebrated Corpus Christi Pride week. The event included pageants, parades, dinners, a comedy show, a private screening of Rocket Man, and a block party. The Mosaic Project is a non-profit organization dedicated to educating the local community on the history and cultural contributions of the LGBTQIA+ individuals, both past and present, while providing a network of resources and support for LGBTQIA+ indivduals in South Texas.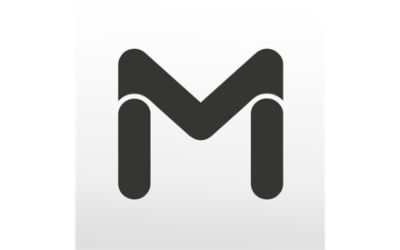 ---
Hicks Family Subaru: Subaru Cares Event - Annalisa Y
Hicks Family Subaru, along with the Triumph Over Kids Cancer Organization (TKOC) came together at Driscoll Children's Hospital to have a day of joy and hope for the pediatric oncology patients in the Corpus Christi community. Patients enjoyed a pizza party accompanied by a magician, games, face painting, and giveaways. Among the giveaways were art kits provided by Subaru and blankets of Hope that had messages of hope and inspiration for the children and their families. The Triumph Over Kids Cancer Organization is dedicated to improving the lives of children by raising their spirits, raising the publics awareness, and funding research to improve treatment andsurvivability of pediatric cancers.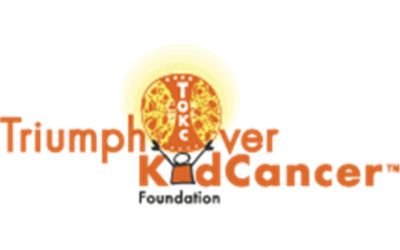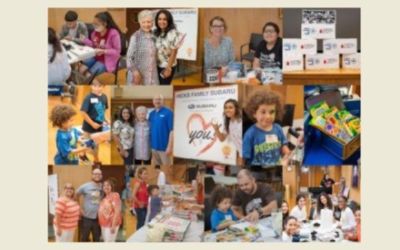 ---